Programs supported by MCT
Maine Children's Trust provides funding for community based prevention programs.
We train professionals, including child care providers, in how to work with parents and families to help them develop strengths and protective factors. Abuse and neglect is less likely to occur when protective factors are present in families.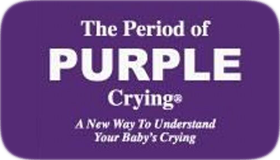 This program is the Statewide Shaken Baby Prevention Program developed by the National Center on Shaken Baby Syndrome. This program is fully implemented in every birthing facility in Maine, providing information and materials to every birth on infant crying, coping and soothing techniques and the dangers of shaking a baby.
LEARN MORE
WHY IS MY BABY CRYING?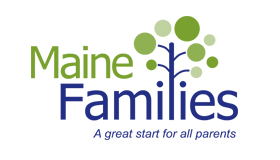 Maine Families is recognized as one of the state's most critical investments for preventing child abuse and neglect, improving childhood health and cognition outcomes, and reducing future demand on tax-supported services. Maine Families is a voluntary program available in every county statewide for pregnant women, expectant fathers, and parents or primary caregivers of children from birth to age three. Services are delivered by trained specialists to ensure safe home environments, promote healthy growth and development for babies and young children, support positive parenting and enhanced parent-child relationships, and provide key connections to needed services. Family visitors use a non-judgmental, compassionate approach that empowers parents with skills, tools, and confidence to nurture the healthy growth of their baby. The intensity and length of services are matched to family needs in response to an individualized needs assessment. This allows for careful optimization of resources, in which highest-need families receive more frequent visits over a longer period of time.
LEARN MORE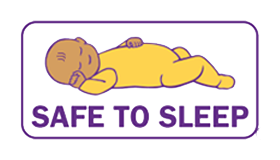 This initiative also provides a variety of information and materials to professionals and new parents about how to keep infants safe when they sleep. Includes the assurance that parents have a safe place to have their infant sleep, and that they know to insure their infants sleep alone on their back in an uncluttered sleep area.
LEARN MORE
Maine Children's Trust is the state chapter for this free, easy to use program. Text4baby's power lies in its ability to get the most essential health information to mothers in need quickly and easily using a technology they regularly use and rely on. Over 91% of Americans own a cell phone and 81% of cell users send or receive text messages. Text4baby is a data-driven initiative. Staff routinely monitor and analyze a wide array of data collected by the program, including data on enrollment, completion and cancellation, program dosage, participant-reported reason for cancellation, referral source, and descriptive data from various questions asked through the mobile platform. These data are reviewed to inform and improve program promotional, outreach, and product strategies. Additionally, Text4baby provides partners with access to real-time enrollment data to support them in understanding the impact of outreach initiatives on enrollment.
LEARN MORE